Chicken Meal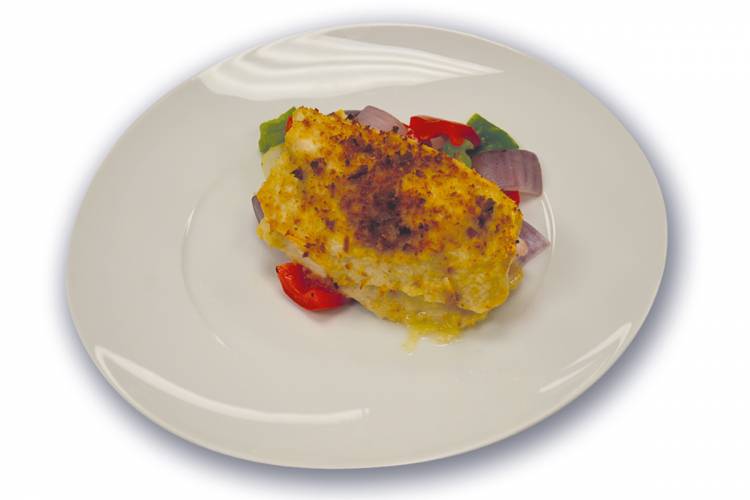 03:00 min
Accessories:
e4s Solid Base Tray Full Size 32Z4086
170.1
g
Barber Foods Chicken Cordon Bleu, Thawed
56.7
g
Yellow squash
28.35
g
Red Onion
28.35
g
Red Bell Pepper
56.7
g
Small Fingerling Potatoes halved
1
tbs
Fresh Thyme rough chopped
1
pinch
Kosher Salt
1
pinch
Fresh Cracked Black Pepper
2
tbs
Extra Virgin Olive Oil
Ingredients
Defrost the chicken over night and reserve. Clean and dice all vegetables to a large dice and reserve. In a medium bowl combine vegetables and potatoes with salt, pepper, thyme, olive oil and reserve. Place seasoned vegetables and chicken (Flat side down) on the tray separately. Making sure vegetables are in an even layer.
1. Food Preparation
Cook as per oven profile.
2. Cooking Instruction
Remove the cooked food from the tray and serve.
3. Food Serving Instruction
Note: Information emanating from Welbilt is given after exercise of all reasonable care and skills in its compilation, preparation and issue, but is provided without liability in its application and use. All cooking settings are guides only. Adjust cooking settings to allow for differing product weights and start temperatures. Always ensure that food save core temperature has been achieved prior to service.