Ebaldo Inzunza
Based in Chile
Ebaldo Inzunza began working in the kitchen at a young age, studying gastronomy in Chile and his passion for cooking has been his motivation. Working in hotels, restaurants and as a gastronomy teacher he finally came to Welbilt. Ebaldo has been Corporate Chef of Welbilt Latin America since 2007, has worked in different countries to develop Welbilt projects, using Merrychef's technology for menu creation and train the chefs for the different culinary segments. Ebaldo enjoys working with Merrychef's technology and developing products with a team of Chefs in the region of Latin America.
Ebaldo has a small photo studio, he enjoys photography in his free time, taking pictures of dishes, people and during his travels.
Signature dish:
Merluza Austral with creamy Potatoes and roasted Vegetables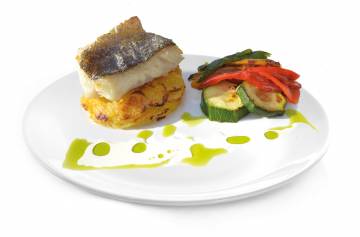 Jack Chen
Based in China
Jack Chen is the Culinary Center Manager at Welbilt China, and is responsible for managing the Chinese culinary team and supporting product application and R&D. He works as a Kitchen Consultant and has more than 30 years of experience in managing teams of chefs. Jack has worked in the food service and equipment industry for over 10 years.
As a seasoned expert, he has been with Merrychef for a long time and maintains strong links with several global chain catering groups.
Jack's hobbies include cooking, fishing and travelling.
Signature dish:
Spicy Prawns in Bamboo tube Hunan style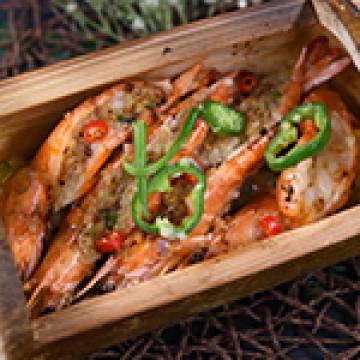 Jimmy Mun
Based in Singapore
Jimmy Mun assists Welbilt customers in the development of their menus and cuisine using the technological benefits of Merrychef high speed ovens. As an APAC Application Chef, he supports one of Merrychef's largest QSR customers in menu creation. Today, even local chain accounts reach out to Chef Jimmy for culinary support and advice on applications. Chef Jimmy enjoys developing products in conjunction with food manufacturer partners and helping to determine new uses for the Welbilt equipment product portfolio as part of their menu development and enhancement. He strategically combines his skills to deliver equipment solutions to leading food service and restaurant brands across APAC.
In his leisure time Jimmy enjoys watching movies and gardening.
Signature dish:
Soft Shell Chili Crab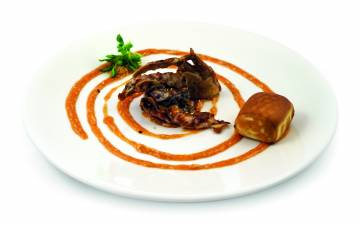 Karsten Hermann
Based in Germany
Karsten Hermann has been a chef for Welbilt since 2010. Since 2015 he is Corporate Chef for Culinary R&D and Culinary Lead for Merrychef. He conducts trainings, keeps track of benchmark and oversees development. Karsten has held a multitude of Executive positions in hotels, restaurants and cruise ships all over the world..
Karsten is a big ice hockey fan. He not only loves to watch it, but also played the sport. He is convinced that "Soccer is a sport for the Kindergarden!". Moreover, he enjoys cycling, skating, sailing, swimming and going to Heavy Metal concerts.
Signature dish:
Salmon Steak with Asparagus and Potatoes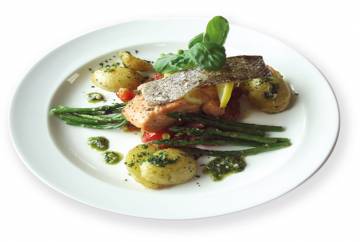 Klaus-Dieter Czernitzki
Based in Germany
Klaus-Dieter has been a Culinary Manager for Welbilt since 2006. This entails developing and testing cooking processes for new technologies, conducting specific customer and operations training sessions and working in close co-operation with industry partners. His qualifications include: Master Chef, Baker, Confectioner and Merchant in the hotel business. Klaus-Dieter has held Executive Chef positions all over Europe.
In his free time, he enjoys spending time with his family and practising the art of magic.
Signature dish:
Baked Alaska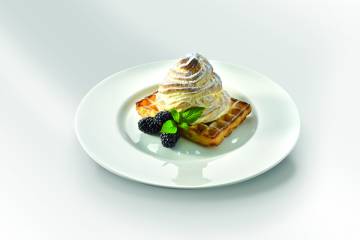 Martin Kobald
Based in South Africa
Martin works as a Welbilt Consultant, assisting the Key Account and Regional Distribution Manager for Sub-Saharan Africa. He is the owner of several Chef Schools in South Africa & Namibia, and trains professional chefs for the City & Guilds Certificate as well as the Diploma in Culinary Arts and Pastry. Martin is Vice President of Worldchefs – the World Association of Chefs Societies (WACS) – and Honorary Past President of the South African Chefs Association (SACA). He trains young chefs around the world as part of charity projects. Not only does he know his way around a whisk, but Chef Martin is also dedicated to sharing his passion for the art and science of cooking through his cooking school, ChefMLK School of Cooking. In 2011 he hiked up Kilimanjaro with a group of fellow chefs for charity, raising 25,000 Euro for the Bidvest Worldchefs tour against hunger.
Signature dish:
Beef Ribeye Steak with Carrots & Potatoes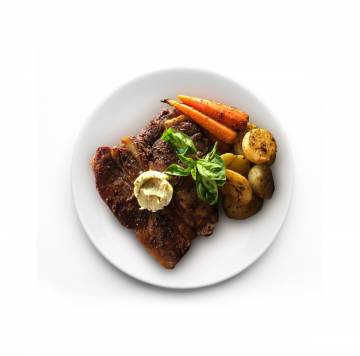 Nick Bates
Based in United Arab Emirates
Nick Bates is a demonstration chef and actively promotes Merrychef's appliances across the Middle East. With over 27 years of experience as R&D chef and Commis chef under his belt, Nick has often held international positions. His qualifications include City & Guilds 706 1 & 2 and advanced food hygiene. This makes him a very versatile and knowledgeable chef.
For his current role, the UK native is based in Dubai. Before moving to Dubai, he was a keen Game Hunter and enjoyed off road biking in the UK.
Signature dish:
Cheese Omelette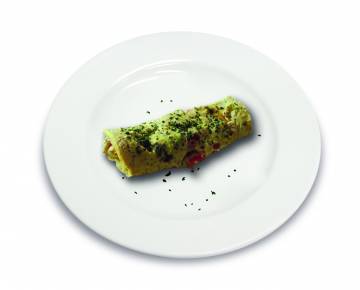 Paul Connell
Based in UK
Paul has been Senior Culinary Projects Manager for Welbilt since 2006. This entails running demonstration days in Merrychef's showrooms or on-site with customers and looking after some of the UK's biggest key accounts. He has held many prestigious positions as Senior Head Chef, Development Chef and Company Chef Trainer.
In his free time, Paul enjoys spending time with his family and friends. Karate, Fitness, Fishing, Hiking and the occasional Tenpin bowling competition are his favourite activities.
Signature dish:
Chocolate Fondant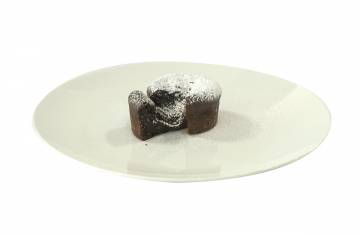 Rich Mathis
Based in the United States of America
Rich Mathis joined Welbilt in 2015 and in his current position as a Corporate Chef Strategic Accounts he provides expertise in R&D, culinary support, menu development and reviewing existing and future kitchen designs for optimal efficiencies. A native of Florida Rich has been in the food service industry for nearly 30 years where he has held many executive positions. Rich has achieved several goals since being a Chef. These includes Pro Chef II Certification from The Culinary Institute of America in 2011 and Certified Executive Chef certification from The American Culinary Federation in 2012 as well as learning to sculpt ice and fruit carving. Rich was also awarded "Top Chef Tampa" in 2012.
In his free time Rich enjoys ice & vegetable carving, playing the drums, programming and beach time with family.
Signature dish:
Anna Potatoes with shirred Quail Egg, Caviar and Chili Sauce