Spicy Prawns in Bamboo tube Hunan style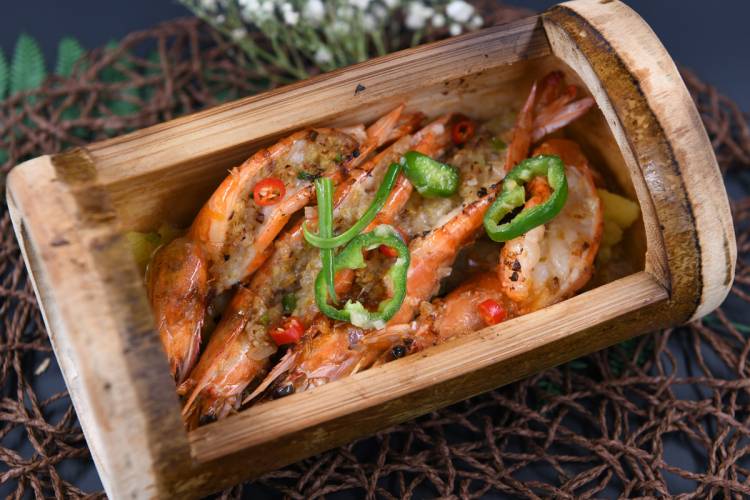 4
pcs
Giant Prawns
150
g
Potatoes boiled
30
g
Ginger
20
g
Garlic
45
g
Shallots
15
g
Spring Onions
20
g
Cooking Oil
20
g
Citronella
40
g
Green Chilli
10
g
Red Chilli
10
g
Salt
5
g
Pepper
Ingredients
Saute all ingredients (except the prawns and potatoes and only half of the chillis) until soft and blend to paste. Open the prawns on the backside with a scissors, remove the intestine and clean with water, remove the legs and butterfly cut the meat. Cut the potatoes in thick slices and place them on the base of a Bamboo tube, cover with prawns and top them with the paste. Place the Bamboo tube on the tray.
1. Food Preparation
Cook as per oven profile.
2. Cooking Instruction
Remove the Bamboo tube from the tray and serve the food in the Bamboo. Use the other half of the chilli slices for garnish.
3. Food Serving Instruction
Note: Information emanating from Welbilt is given after exercise of all reasonable care and skills in its compilation, preparation and issue, but is provided without liability in its application and use. All cooking settings are guides only. Adjust cooking settings to allow for differing product weights and start temperatures. Always ensure that food save core temperature has been achieved prior to service.